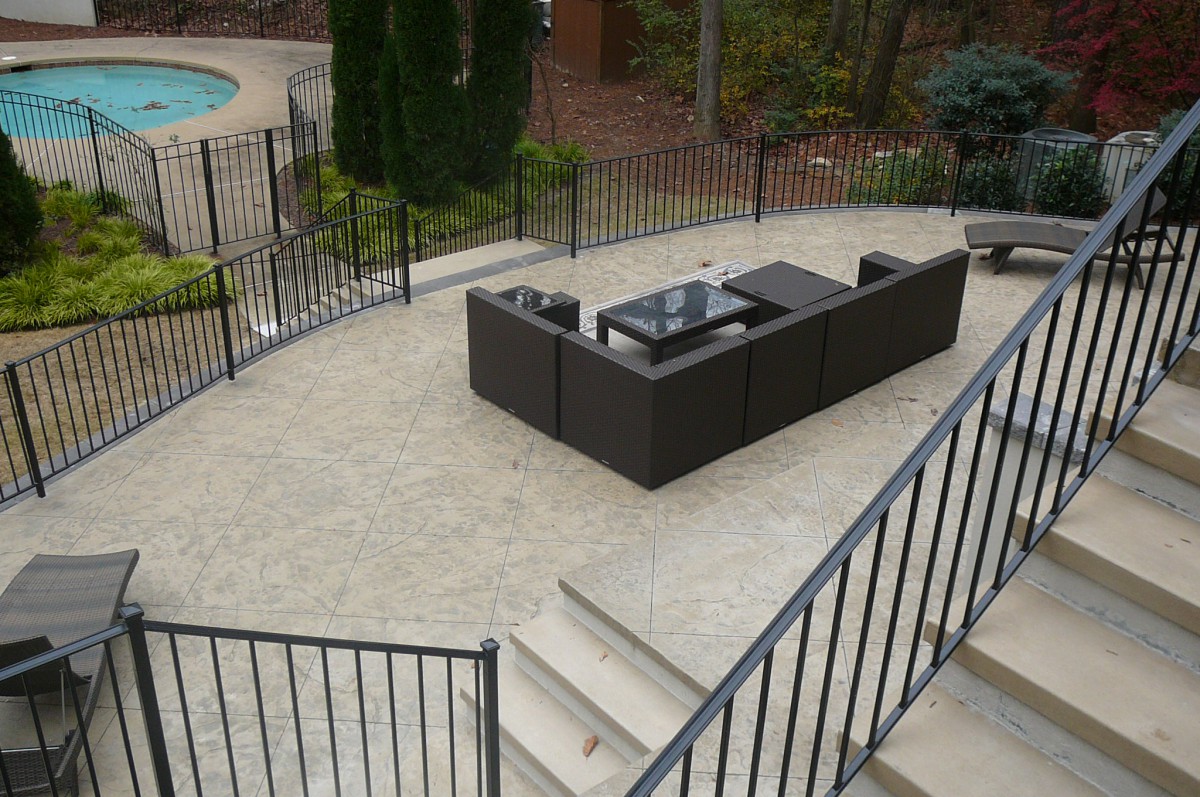 Life is better when it's is lived outdoors! In a perfect world, most of us would choose to spend our time outside enjoying the fresh air and exploring what your community has to offer. What if one of the best places for you to relax was right outside your back door? Who wouldn't love their own outdoor living space to enjoy with family and friends?
A concrete slab and a wooden picnic table used to suffice for outdoor living. Today, outdoor living spaces are an extension of the home, equipped with living room amenities and elevated design and furnishings.
Homeowners looking to create an oasis in their backyard should consider these three ideas for living it up outdoors.
A Decks or Patio for your Outdoor Living Space
Picture yourself in a large white rocking chair or a comfortable, overstuffed weather resistant chair enjoying the soft fall Georgia breeze. Homeowners today are choosing to go green with composite wood choices that need little to no maintenance. These choices make it easy to enjoy your deck or patio every summer without the hassle of yearly pressure-washing, cleaning and re-staining. Another excellent option for a patio is stamped concrete. The cement can be stained to blend in with other exterior features of your home and a decorative, interesting design can be applied as well. Your choice of adding a deck or patio to your home is just the beginning of your outdoor living space experience. Once the space is laid out, you can push forward to creating your dream outdoor kitchen or living room!
Outdoor living in a Pergola or Gazebo?
Homeowners are utilizing more and more of their property by adding a pergola or gazebo to their back yards. A Pergola is a free standing structure (it can be attached to your home as well). A pergola plays double duty in providing you with a wonderful outdoor space while letting in some natural sunlight. A Gazebo is a partially enclosed structure that typically is in the shape of an octagon or it is round. Unlike a Pergola, it does have a roof so your guests and furniture are a little more sheltered from the weather.
Take advantage of your deck: Under Deck Ceiling System
Using the space that already exists underneath a 2nd floor deck by creating an additional area for enjoying the outdoors with an under deck ceiling system is another great option for outdoor living. An under deck system provides a drainage path that redirects water and protects the area under the deck from the outdoor elements. It is so protected from the rain, you can install a TV underneath it!
If you want to live it up in the outdoors, turn your backyard into a living space to enjoy this fall with the help of your local remodeling contractor, ContractorMen. In business since 1979, David Walters, owner and General Contractor, can efficiently and professionally build any element of an outdoor living space you desire as well as remodel any existing room in your home. Awarded "The Best of Houzz 2021" ContractorMen can create an outdoor living space that will add value to your home and to life!
This blog was originally written April 2015 and has been recently updated.
https://contractormen.com/wp-content/uploads/2015/04/Stamped-Concrete-Patio-Home-Contractormen-Cumming-GA.jpg
797
1200
Catherine Kolkoski
https://contractormen.com/wp-content/uploads/2017/05/logo3-2.png
Catherine Kolkoski
2021-11-03 12:00:11
2021-11-03 13:17:41
Outdoor Living: 3 Renovations to Consider