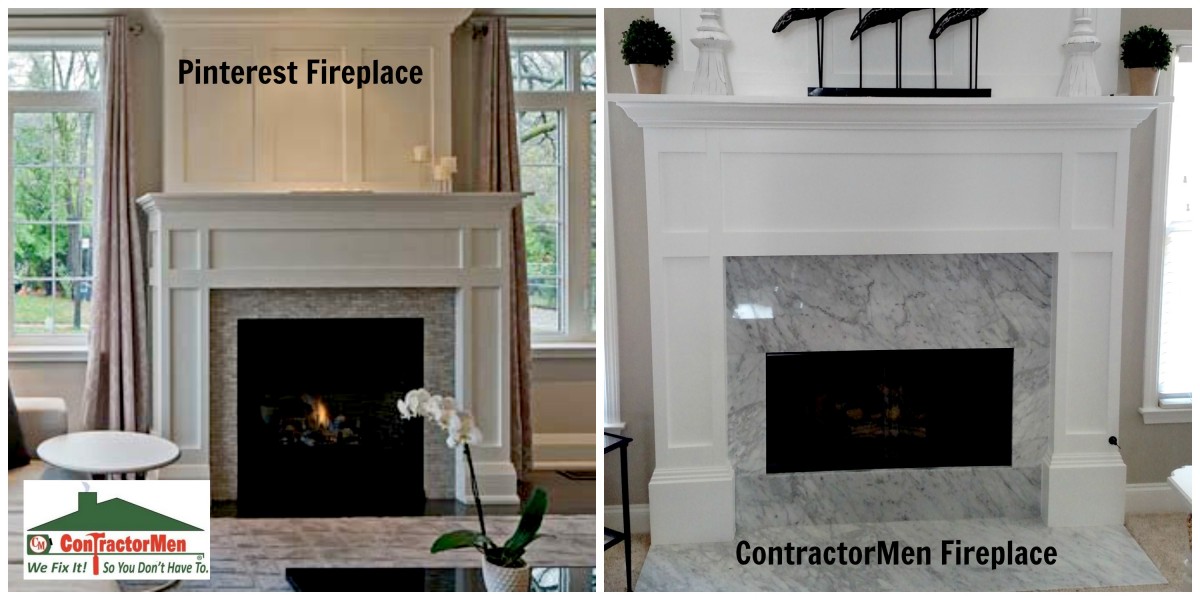 The fireplace is a focal point in almost every home and can be something that can really make your home look dated. Updating your space with new floors, fresh paint and beautiful furniture can make a big difference in the feel of your home, but if that fireplace looks like it's from the 1970s, it can ruin everything. A fireplace mantel remodel can go a long way towards making your home look completely updated.
Get Inspiration Online
When the time comes to remodel a room in your home, spending some time on Pinterest and Houzz is a great way to get ideas and inspiration. Depending on the size and scope of your remodel, it can be overwhelming choosing design and materials. The good news is that you have a style you like. You may not know what style that is, but you have one. Browsing pictures online can help narrow down what you like and what you don't like. Once you find inspiration and a design you prefer, the remodeling experts at ContractorMen can make it a reality. Additionally, working within your budget, they can offer options in materials and design that are functional, affordable and beautiful.
Pinterest Fireplace Remodel
A recent client hired ContractorMen in hopes of creating a fireplace they found on Pinterest. Using quality materials and expert craftsmanship, ContractorMen designed and built a look-alike fireplace to fit the bill.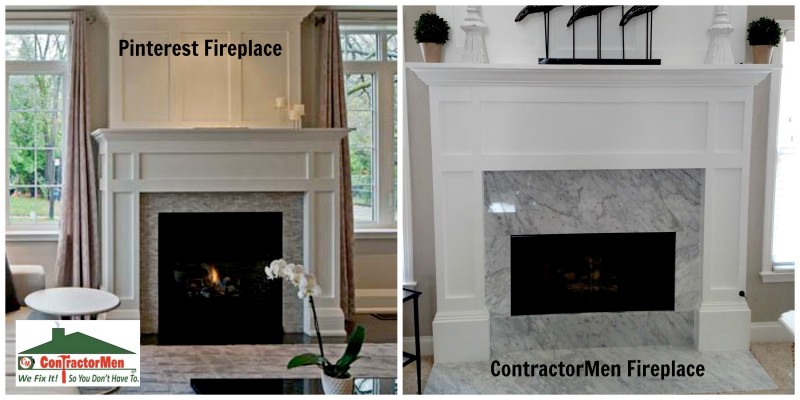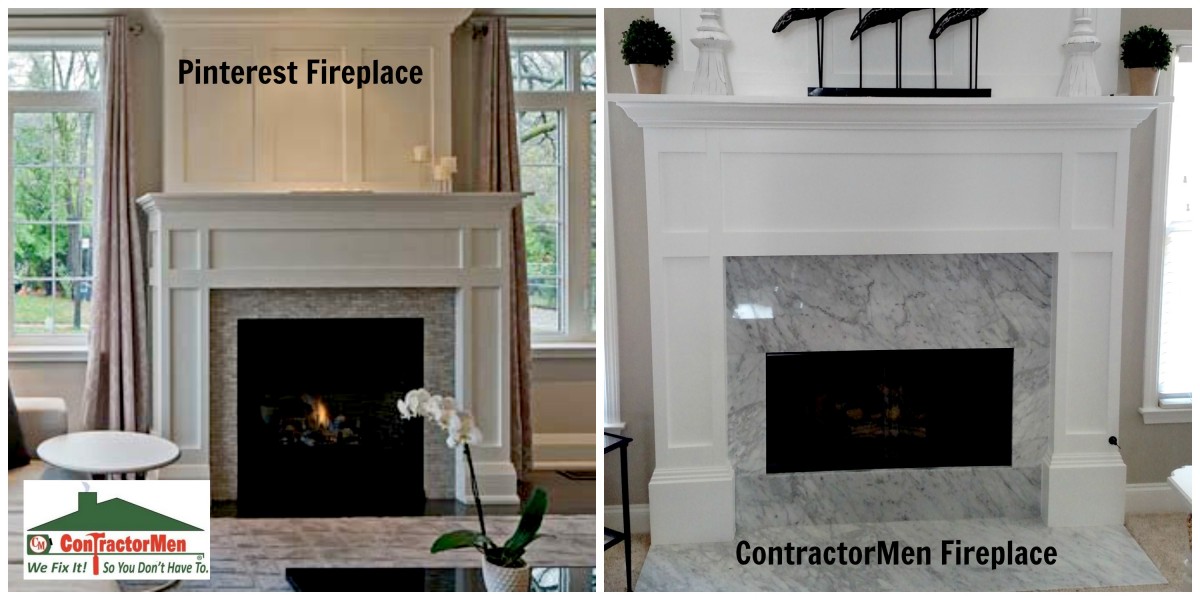 Do your Research and Call ContractorMen
So go on, do some searching. Save the pictures of the rooms and elements you like. Create a board for each of your projects on Pinterest and pin your favorite looks and design to those boards. On Houzz you can create ideabooks and save pictures to each. You can even invite others to join in the fun. You can share your ideabooks and send inquires directly to ContractorMen as well. Check out all that ContractorMen has to offer on Houzz and Facebook. View the gallery of previous projects on ContractorMen's website and read their customer reviews. Your home is your haven, and it should reflect your style. Call 404-801-5656 to discuss your custom fireplace mantel and home remodeling needs today!
This blog was originally posted January 2019 and has been recently updated.
https://contractormen.com/wp-content/uploads/2019/01/Pinterest-Fireplace.jpg
600
1200
Renee Huepper
https://contractormen.com/wp-content/uploads/2017/05/logo3-2.png
Renee Huepper
2021-10-14 12:48:19
2021-10-18 14:50:09
Fireplace Mantel Remodel