Residential/Light Commercial General Contractor Specializing in Design/Build Remodeling and New Construction
We are General Contractors and Remodeling Professionals. We expertly create room additions, home theaters, pergolas, outdoor kitchens, and special masonry projects such as an indoor or outdoor fireplace or BBQ.

We remodel kitchens and bathrooms, including granite counter tops, tile back splashes, tile and hardwood flooring. We build and install custom cabinets, semi-custom cabinets and ready to assemble products.
We'll take care of your home and treat it like you want it to be treated. We take care of the plumbing, electrical, HVAC and drywall. We can install your equipment or repair it. We do interior and exterior painting, stamped concrete for patios, sidewalks and driveways. We do excellent masonry work. Need a roof? We got you covered. If we can't fix it, it isn't broken.
General Contractors: We Fix It! So You Don't Have To
That's our motto. Some folks say we are the ones who take care of everything on their "honey-do list." That would be about right. We are a licensed Remodeling Company and General Contractors and can do just about anything you need or can dream about. In fact, we prefer it that way.
Remodeling projects have to be done in a certain order and being able to call on our own plumbers and electricians and carpet installers just makes your life easier. We take care of every aspect of the remodeling project or room addition. We serve Northern Georgia cities. If you heard about our outstanding Remodeling Company and want an estimate, please call us or fill out the Contact Us form and we'll get back to you as soon as possible.
Thank you for the opportunity to be of service to you.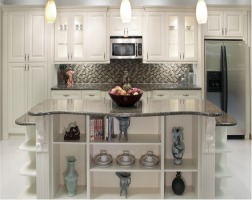 Remodeling Services
Room Additions
Design and Build
Kitchen & Bath
Replacement Windows & Doors
Basements
Indoor & Outdoor Fireplaces
Retaining Walls & Masonry
Decks, Gazebos & Pergolas
Handicap Structural Modifications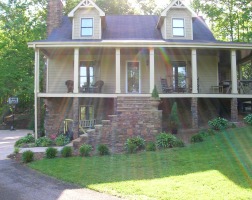 Installation and Repairs
Wood Rot and Termite Damage
Drywall
Roofing
Electrical and Plumbing
HVAC Systems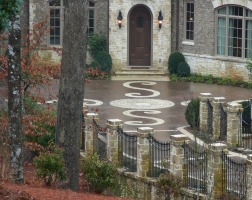 As General Contractors,We Always Provide
Written Estimates
Prompt Arrival For Scheduled Projects
Pet Friendly, Experienced Staff
We Work Clean & Protect Your Property
Schedules Subject To Your Timeframe
Utilize Proper Equipment And Tools