The kitchen is like the heart beat of the home. It's where people gather to eat, share their day and spend time just being together. It is a gathering place. A room where memories are made, announcements shared and milestones celebrated. It's the room in the house that is used the most. The decision to spend your time and resources on a kitchen remodeling project is a large one. When you start to think about it, there are so many pieces to the process, it may be difficult to know where to start. Fortunately you found ContractorMen. We are a General Construction company that specializes in kitchen remodeling. With years of experience remodeling all types of kitchens, we know we can make the process easy for you. We handle every aspect of the remodeling project; from plumbing to tile, from electrical to kitchen cabinets. We will execute each phase of your kitchen remodeling project expertly. We always communicate with our clients and involve them in the decision making process.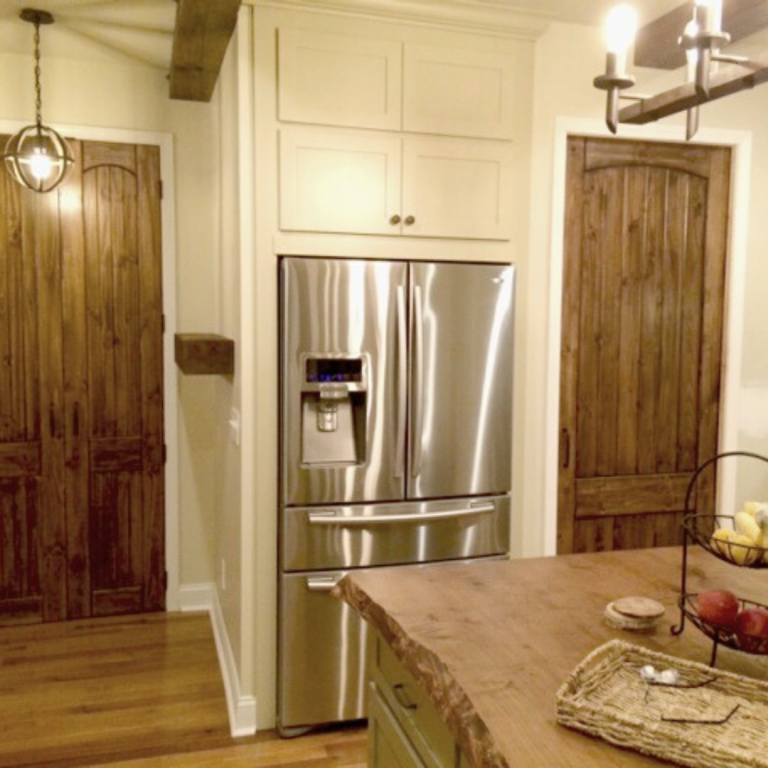 Your Dream Kitchen Cabinets
The largest decision in a kitchen remodel is how to remodel the cabinets. Taking your remodeling budget into consideration, we always ask homeowners what elements of the kitchen they may want to splurge on or make a statement with. The answer may be the kitchen cabinets.
Pre-Assembled Cabinets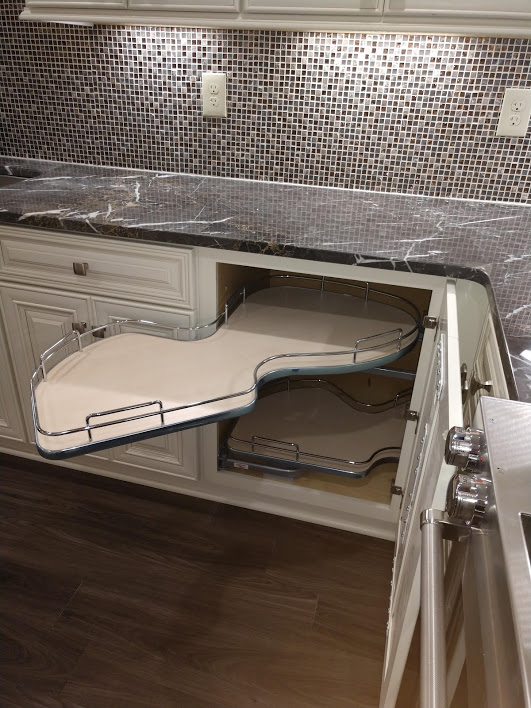 We have partnered with reputable and long-standing cabinet makers to be able to offer our client virtually every type of cabinet available. These durable, high-quality, pre-assembled cabinets are available in all styles and budgets. These can be custom configured to your unique kitchen and needs. Each type has storage add-ons that can extend the functionality of your cabinets as well. 
Ready-to-Assembled Cabinets
RTA or ready-to-assemble cabinets are quickly becoming one of our top selling options. These high-quality cabinets come in flat-packs for on-site assembly. The beauty of this option is that we can take these cabinets and our years of expertise and create a custom look at a much less-expensive price point. Learn more about what we can do for you with RTA cabinets in our Custom Look Cabinets at Affordable Prices blog. 
Custom Kitchen Cabinets
If you desire a look that is all your own, if kitchen cabinets from big box stores are not your style and if the kitchen cabinets you have no longer serve a purpose to you, custom kitchen cabinets can be crafted to your exact specifications and design. Custom cabinets can be made from North American Hardwoods utlizing custom stain, paint and other wood finishes. Clients who choose custom kitchen cabinets know that having something unique and special is what will set their kitchen apart. As a General Contractor your kitchen cabinets will be expertly measured, designed, built and installed.
Choose Countertops that are Beautiful and Functional
Replacing your Kitchen countertops will make a style change in your kitchen renovation that you are sure to be happy with. Before choosing your countertop, make sure you talk us about the way you use your kitchen. We can help guide you in the selection of your new countertops so they are as easy to use and maintain as possible for your needs.
Countertops Options to Consider
Choosing countertops for your kitchen remodel is going to be difficult as there are so many excellent options to choose from! Your countertops can either be chosen to blend into your backsplash or highlight the style of the design you've chosen. There are surfaces made from:
Slate:  an upscale finish sensitive to lime and acid stains.
Granite: durable and can be wild at times due to the marbling, be sure to clean, seal and repair as needed.
Quartz: many maintenance free, stain, acid, scratch resistant colors and patterns. The non-porous surface doesn't need to be sealed.
Laminate:  making a comeback due to its cost savings and multitude of colors, faux looks and designs.
Wood:  functional, decorative and budget friendly. Heat resistant. Need to seal.
Marble: high end looks, costs equal to Granite. Can stain easily. Porous, needs to be sealed.
Stainless Steel: modern, sleek look. Resists bacteria (is hygienic), easily cleaned.
Glass:  color options are endless, more expensive than most choices, non-porous, stain-resistant, and bacteria-resistant.
Recycled: made from sustainable materials: concrete, glass, paper and plastic, comes in wide array of colors and designs, depending on the type chosen can be durable, low maintenance.
Concrete: modern, sleek, customizable, energy efficient.
Tile: very inexpensive, easy maintenance, mix and match options
Check out our reviews on Houzz.com from our customers!
A Kitchen remodeling project is not a project that homeowners undertake very often, perhaps once or twice in their lifetimes. You want to work with a professional, who has experience, someone you can trust to carry the vision you have to the end of the project. Trust the experts from ContractorMen with over 20 years of remodeling, design and build experience for homeowners and businesses in the North Atlanta area. Call (404) 801-5656 or contact us today to schedule a time for us to come by and look at your kitchen and listen to your needs and wants for your kitchen remodeling project!