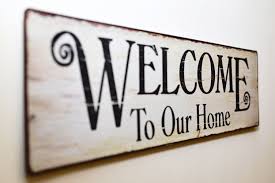 It's that time of year again that so many of us look forward to. The Holidays! It's that magical time when we find ourselves feeling extra joyful. We spend time shopping for the perfect gift for loved ones, feasting on wonderful meals and spending time socializing with friends, neighbors and family. The holidays are a big travel time too. Is your house ready for holiday guests? Of course, cleaning is essential, but there are also many small things you can do to enhance your home in anticipation of house guests. Focusing on the bedroom and bathroom they will be using is a perfect way to make their stay comfortable and uniquely memorable.
Bathroom Holiday Tips
Sprucing up your guest bathroom can be a great way to welcome holiday guests. Making them feel at home, or better yet, at a spa is the goal. Here are some quick and easy ways to upgrade your guest bathroom before they arrive.
Upgrade to luxury towels – nothing pampers you more than thick, thirsty, quality towels
Add a scented candle – and don't forget the matches
Stock the vanity – essentials like cotton balls, Q-tips, toothpaste and soap are crucial but luxuries like bath salts, loofahs and lotions can really up the spa effect
Switch out the shower curtain – this is the quickest bang for your buck upgrade in any bathroom
Hide the hamper – stash this eyesore somewhere else during your guest's stay
Guest Bedroom Holiday Tips
Even though most of their time spent in the guest bedroom will be sleeping, these easy tips will help guests feel welcomed and comfortable in your home.
A welcome basket – stocked with snacks, water bottles, local magazines and anything personal you think they'll appreciate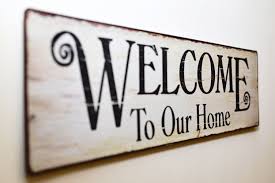 Fresh flowers and holiday décor – liven up the guest space with a bouquet of fresh flowers and some small holiday décor to lift their spirits
Provide a night light – just in case they need to navigate their space at night
A comfy chair – great for laying out clothing or storing their suitcase, helping to keep the room uncluttered
Fresh water – a bedside carafe with water and disposable cups is useful
Spritz the linens – right before they arrive, spritz the bed linens, curtains and rugs with a lovely linen spray
Ready to Remodel?
All these little touches will go a long way in making your guest feel welcome in your home this holiday season. Should your home's guest bathroom or bedroom require a more significant overhaul, remodeling might be the best option. Call on ContractorMen for all your home remodeling needs. They can customize your space. They can knock down walls, move plumbing, add on rooms, repair building issues, build custom cabinets, paint and so much more. They will complete every aspect of your remodeling needs down to the smallest detail. ContractorMen is truly a turn-key construction company. Call (404) 801-5656 or contact ContractorMen online for a free estimate on your next home remodeling project and really wow those guest next time they visit.
https://contractormen.com/wp-content/uploads/2017/11/welcome.jpg
183
275
Renee Huepper
https://contractormen.com/wp-content/uploads/2017/05/logo3-2.png
Renee Huepper
2017-12-01 12:00:02
2020-01-11 09:26:18
Get your Home Holiday Ready for Guests