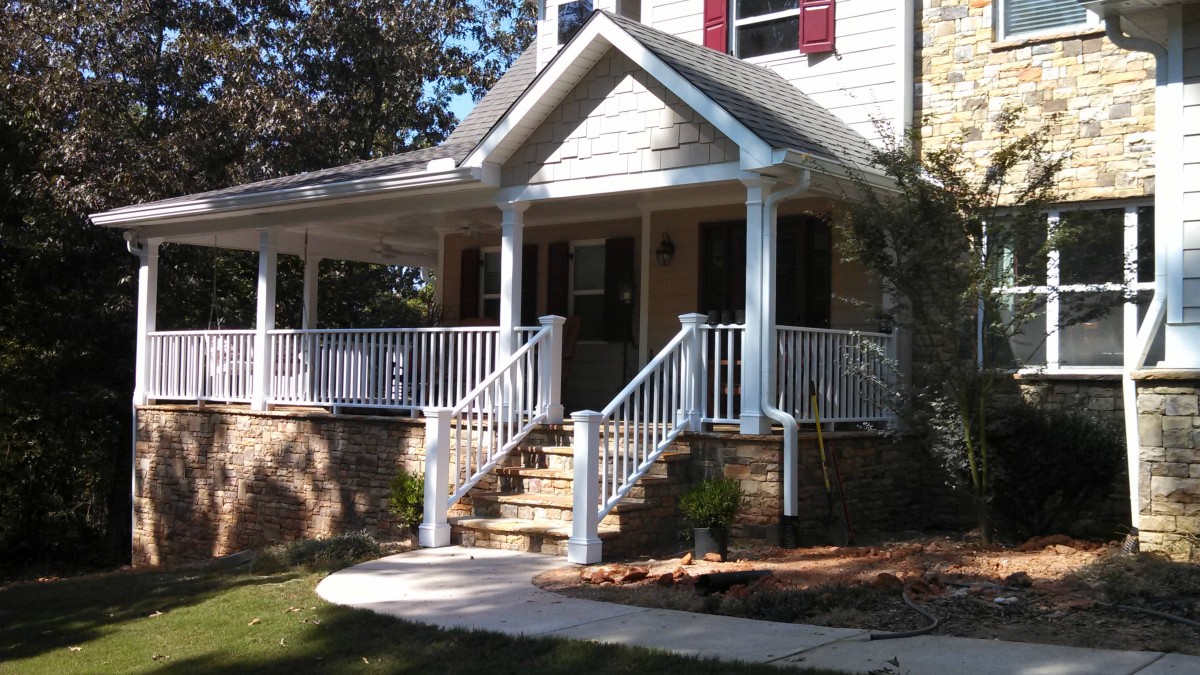 They say that a true southern home is one with a wide or wrap around front porch where you can sit a spell with your neighbor and share a sweet tea. Living in the south means that your front porch can be used most seasons of the year. And no one in their right mind would argue that a porch doesn't add charm to any home. Modern homes in many North Atlanta suburbs are often more "cookie-cutter" in design. Adding a special design feature, such as a porch, can really up the curb appeal.
Spring Front Porch
It may be winter in the south, but a southerner always knows there is warm weather just around the bend, no matter what time of year it is. Soon the cold temps of winter will be in our rearview mirror and spring will have sprung. That makes now the perfect time to consider the addition of a front porch or the remodel of an existing porch. Construction will take place on the exterior of your home, providing minimum inconvenience to you and your family and when the weather begins to improve, your new porch will be ready to enjoy.
Remodel an Existing Front Porch
Your home may currently have an existing front porch that can be expanded upon. A small porch can be made larger or even made into a wraparound porch. This addition or expansion can change the entire look of the front of a home – for the better. A new roofline can be added, unique spindles or a classic design created.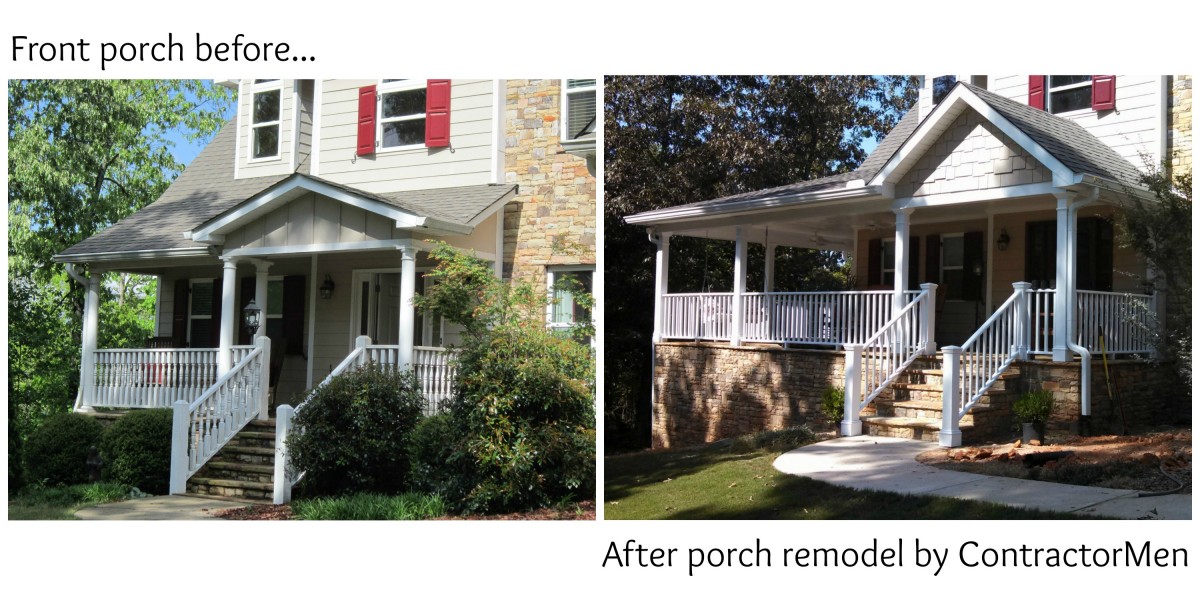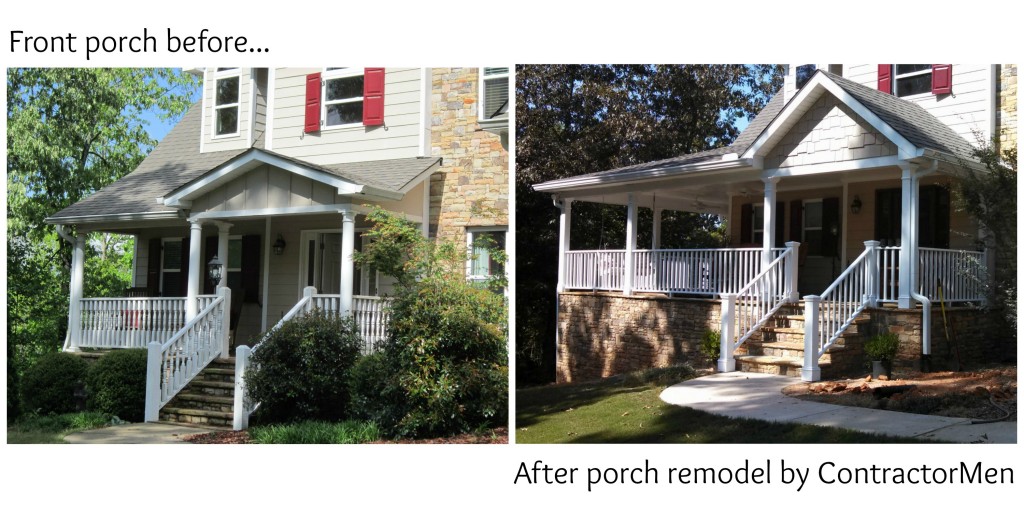 Adding a Front Porch to your Georgia Home
The addition of a porch to your home requires expertise and knowledge. The right contractor will know how to configure a porch that will work with your home's current design. The size of an addition needs to be in proper proportion to the size of your home. Additionally, the elements, such as the pillars, need to "fit." ContractorMen in Dawsonville, GA has an eye for design, uses the best quality materials and can expertly install or remodel your front porch. No matter what issues may crop up, they will find a solution. Call 404-801-5656 for a free estimate today. Check out their reviews and projects on Houzz and browse their gallery of past projects to learn more about how they can beautify your home with a front porch just in time for spring. Bring on the warm weather and the sweet tea!
https://contractormen.com/wp-content/uploads/2018/12/After.jpg
675
1200
Renee Huepper
https://contractormen.com/wp-content/uploads/2017/05/logo3-2.png
Renee Huepper
2018-12-11 12:00:37
2020-01-11 09:06:41
Front Porch Construction and Remodeling