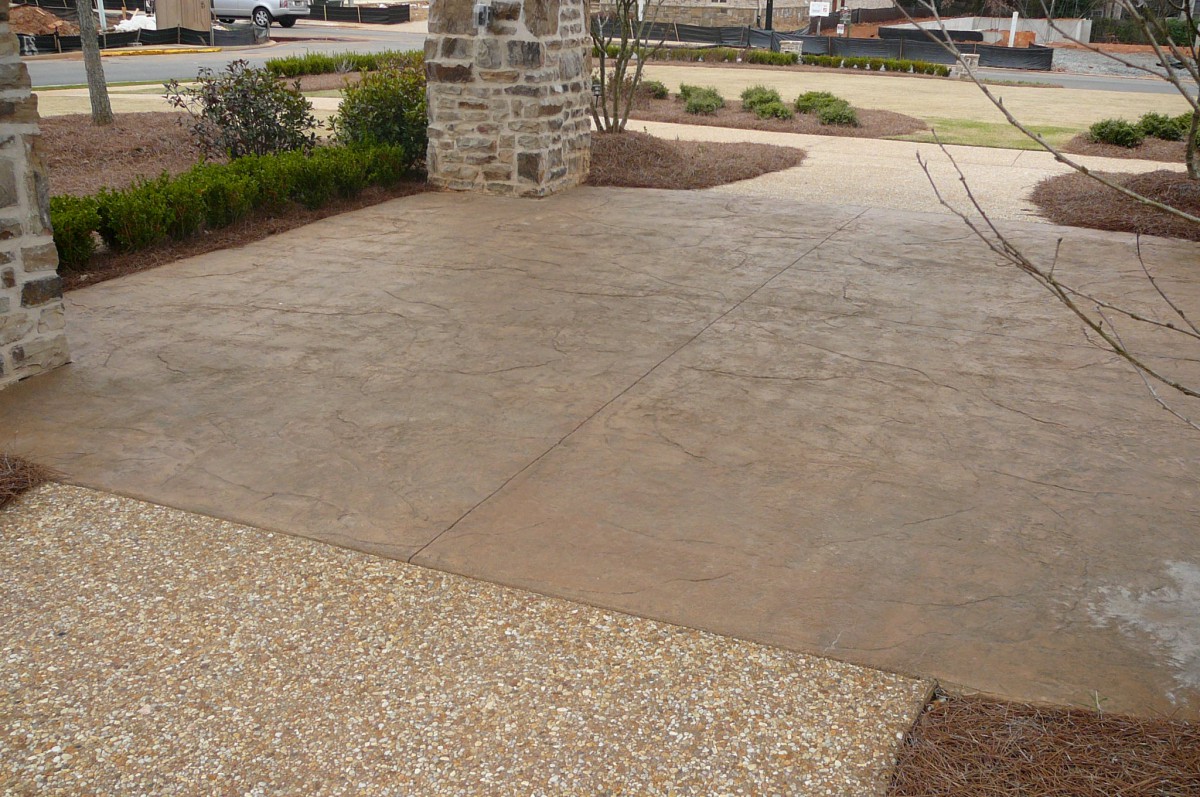 An outdoor kitchen is what you call it. If you've been tent camping, an outdoor kitchen is a fire pit and a grate or a kettle for water maybe even a stick! You can create an outdoor kitchen in your backyard with as little as $500. Of course, if you are looking to build something permanent, you'll have allocate a larger budget! A space is always determined by the floor. Choosing a good flooring for your outdoor kitchen will be the foundation upon which you build all the other elements of your outdoor kitchen: grill, sink, BBQ, fireplace, countertops, furniture and roof.
Flooring is the foundation for the Outdoor Kitchen
The floor of your outdoor kitchen can be created in several different ways. The flooring can be the grass that is already there or you can add stone, pavers or concrete, or a patio to set a stage for the rest of your outdoor kitchen.
Here are 5 of the most popular outdoor kitchen floor choices
Stone
Stone is one of the most expensive options for your outdoor kitchen flooring. It also will look the best. Good choices for a stone patio include sandstone, limestone and slate becasue it is durable and you can create some wonderful patterns with it.
Stamped Concrete
You can pour concrete or you can pour concrete for your outdoor kitchen floor and have it stamped. Stamped concrete gives you the durability of concrete with the elegance of stone. It can be colored and a texture chosen to mimic the look of stone or tile. It is durable and elegant or casual and comfortable. Just choose a pattern and color that suits your style!
Pavers
Pavers are a good way of creating an outdoor kitchen floor. They are natural looking and hearty enough for the outdoor elements. They are easy to maintain, as they won't need to be sealed again in the future. Although it looks like a DIY project, there are many steps that are needed to ensure a weed free, level, attractive paver patio. So hire professionals and make sure the job is done right.
Deck
If you have a deck, you may already have an outdoor kitchen floor and didn't know it. Use it to build your outdoor kitchen on. If you have a second floor deck, you can create an under deck patio underneath your second floor deck utilizing that space to effectively and efficiently add an outdoor kitchen. The patio above doubles as the roof for your new outdoor kitchen saving money on your budget for that! You can also choose one of the other flooring options to create the floor.
The size and shape of your outdoor kitchen is determined by what and where you make your outdoor kitchen flooring. The flooring sets the stage for the kitchen space as the foundation and guide for all the elements of your outdoor kitchen. Choose your flooring wisely so you can enjoy it as much as possible!
https://contractormen.com/wp-content/uploads/2015/03/Stamped-Concrete-Texture-Contractormen-Cumming-GA.jpg
797
1200
Catherine Kolkoski
https://contractormen.com/wp-content/uploads/2017/05/logo3-2.png
Catherine Kolkoski
2015-03-20 12:00:09
2019-06-27 08:44:06
5 Outdoor Kitchen Flooring Choices