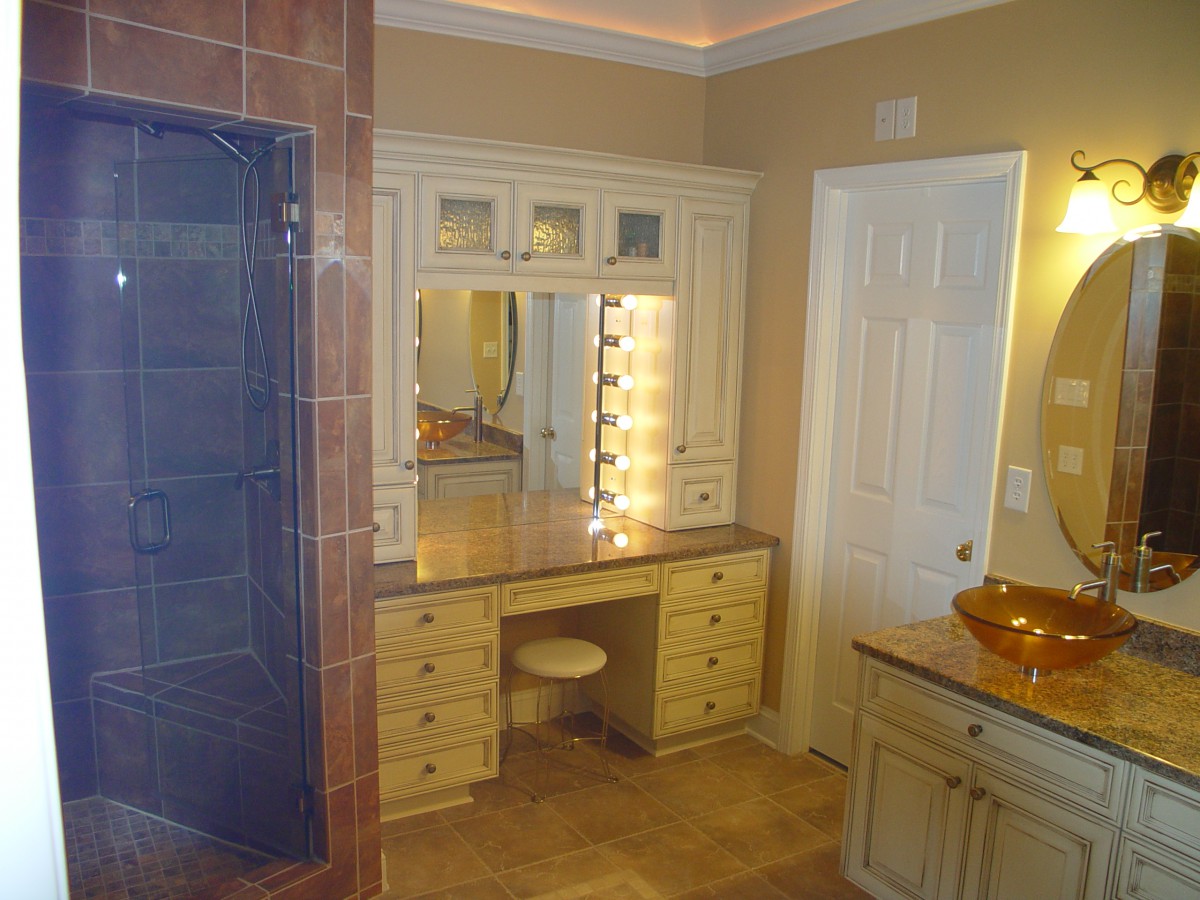 Homeowners remodel for a variety of reasons. Some because they want to update a room that is in desperate need of a make-over. Others are planning to sell their home in the near future and know that a remodel will entice potential buyers. Others are looking to add amenities or more space to a room. Whatever the reason, homeowners are remodeling again!
A survey done by Houzz revealed that homeowners are optimistic about the economy and are putting money into their homes to increase the resale value in a market that is improving around them. When asked what spaces they were planning on tackling, the bathroom and kitchen were 1 and two on the list. (Followed by flooring, patio addition, windows or doors, adding a deck, remodeling a closet and finally adding a bedroom)
Bathroom Remodeling: #1 Project
A bathroom remodel edged out a kitchen remodel as number one planned project for homeowners. From a contractor's perspective, bathrooms continue to be a great space to add luxury features like spa showers, side-lit mirrors, televisions and dual-head shower stalls. Smaller bathrooms are getting the much-needed makeover they need . Make a small bathroom appear larger with higher set floating cabinetry. Add a popular vanity tops made of marble or concrete and flooring that extends half way up the wall for a rich, luxurious look and feel. A poplular feature is adding sky lights to bring in natural light for makeup applications.
Remodeling a Kitchen
Homeowners are taking a little over eight months to research and start the remodel of their kitchens. As exciting as a kitchen remodel can be, there are also challenges for homeowners as they make decisions regarding their intended style and what products to use. Other decisions in a kitchen remodel include replacing or refinishing kitchen cabinets, choosing a countertop material that is both easy to use in the kitchen as well as easy to maintain. Is there enough seating for guests or do you add a bar to the planned remodel inviting guests to participate in the cooking? Do you replace your appliances or can you do that at a later time and how will it affect the final result? Do you change your flooring and if so, what will be in style 5-6 years from now? According to the survey, a kitchen remodel is one of the expensive remodeling projects.The good news is 80% of people executing remodeling projects paid cash for these upgrades
Remodeling with a General Contractor
More than half of the homeowner's executing a remodeling project will choose a General Contractor to complete the work. This is important if the remodel will involve permits (permits are necessary when electrical or plumbing is involved). It is important to ask anyone you are considering to do the work if they will be pulling permits for the remodel. A remodeler who asks a homeowner to pull a permit is signifying a lack of a license and possibly insurance as well. As a homeowner, you will be liable for any problems that may occur during and after the remodel when you pull the permits for your own remodel. Look for someone who has good reviews on the internet as well as on Houzz.com. These are reviews that past customers have left and are a good indication of the work that will be done in your home.
Homeowners are spending money on remodeling again. Choose the project that you will enjoy the most when it is finished. You deserve to enjoy the home you live in!
https://contractormen.com/wp-content/uploads/2015/05/Bathroom-Remodel-ContractorMen-3580-Pollys-Bluff-Cumming-GA-30028-12.jpg
900
1200
Catherine Kolkoski
https://contractormen.com/wp-content/uploads/2017/05/logo3-2.png
Catherine Kolkoski
2015-05-22 12:00:50
2020-01-11 09:30:36
Favorite Remodeling Projects