You purchased your older home for many reasons. It may offer character not typical in today's modern homes. It may have unique features and design. You probably fell in love with these things and figured you could live with the undesirable elements. As time has gone by, you're ready to renovate. This is the perfect way to keep the character of your older home while making it more functional and livable.
Things to Consider when Remodeling an Older Home
As with any home, you never know what might be lurking behind your walls. When you hire a contractor to remodel, and walls are opened up, issues unique to older homes can stop all progress in its tracks. Depending on the age of your home, lead paint or asbestos could be a big concern. Removal of these products can require an abatement company separate from your contractor.
Older homes are also often chock-full of tiny rooms, long corridors, and minuscule closets. Storage space is often missing or very small. Folks lived differently back-in-the-day. Modern families require functionality in their homes, and remodeling an older home can mean having to find creative ways to add storage and space.
The Right Contractor is Important
The bottom line when remodeling an older home is hiring the right contractor. One with years of experience and knowledge will be better able to guide you through the process as well as the hiccups. And there are sure to be hiccups. Knowing if lead or asbestos could be present is essential. They should recognize how to create space buy opening up small rooms and providing function and storages. Matching materials with custom design may be required as well. Not every contractor has what it takes for this type of home remodeling project.
ContractorMen checks off all the boxes for what is needed when remodeling an older home. They have been in the construction business for over 35 years and have seen everything a house can throw at you. They can recognize issues with older homes and see the big picture as well as the charm.
This particular older home needed opening up. The rooms were small and dark. With a master plan, ContractorMen moved walls, added beams and lightened the brick fireplace with a faux whitewash finish. A custom build wine rack added storage and design next to the fireplace. Now light, bright and functional, this space is brand new, and the homeowner is ecstatic.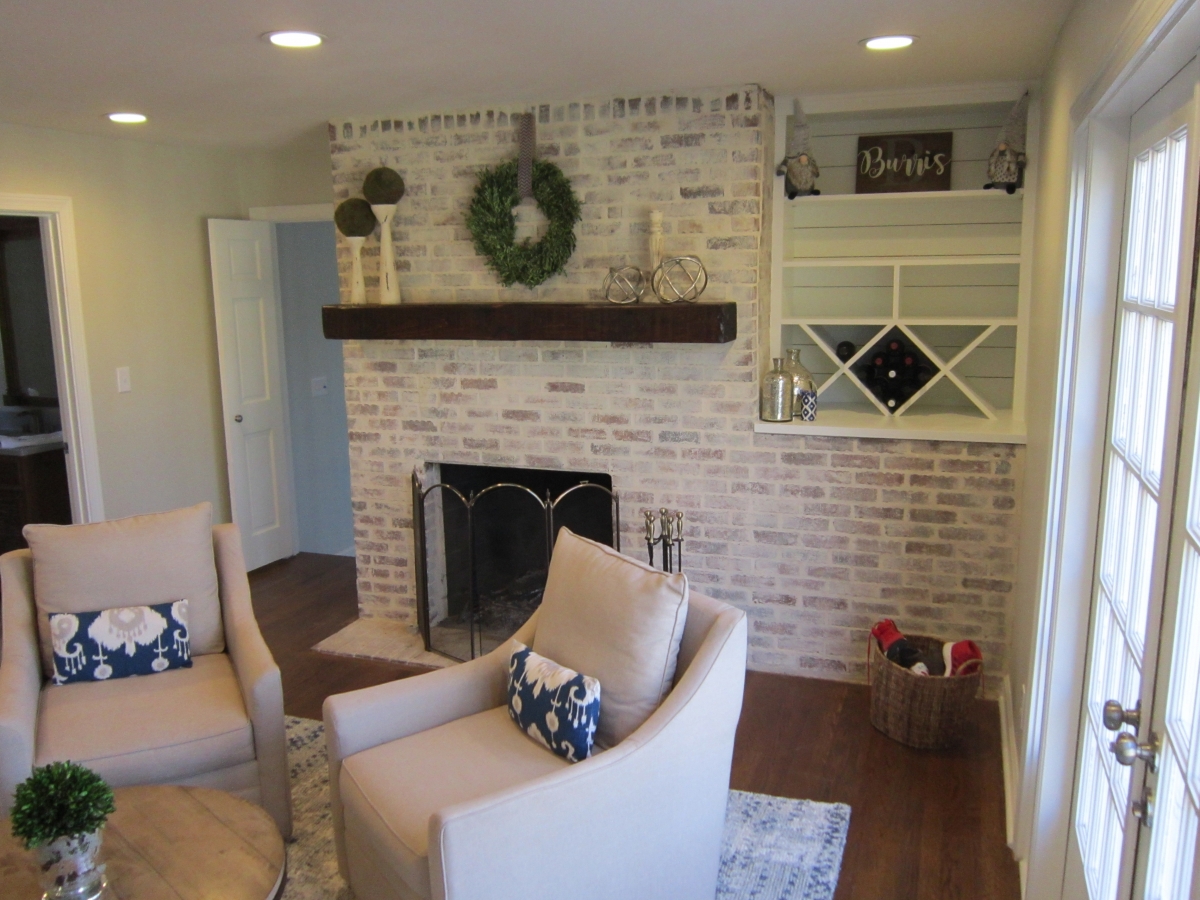 Call on the experts at ContractorMen for the remodel you really want. You won't be disappointed by their workmanship and attention to detail. Call (404) 801-5656 or request a quote online to get the conversation started. There is nothing quite as special as an older home, and ContractorMen would like to help you keep it that way!
https://contractormen.com/wp-content/uploads/2019/07/Mantle-1.jpg
900
1200
Renee Huepper
https://contractormen.com/wp-content/uploads/2017/05/logo3-2.png
Renee Huepper
2019-07-30 12:00:16
2020-03-06 08:20:00
Remodeling an Older Home