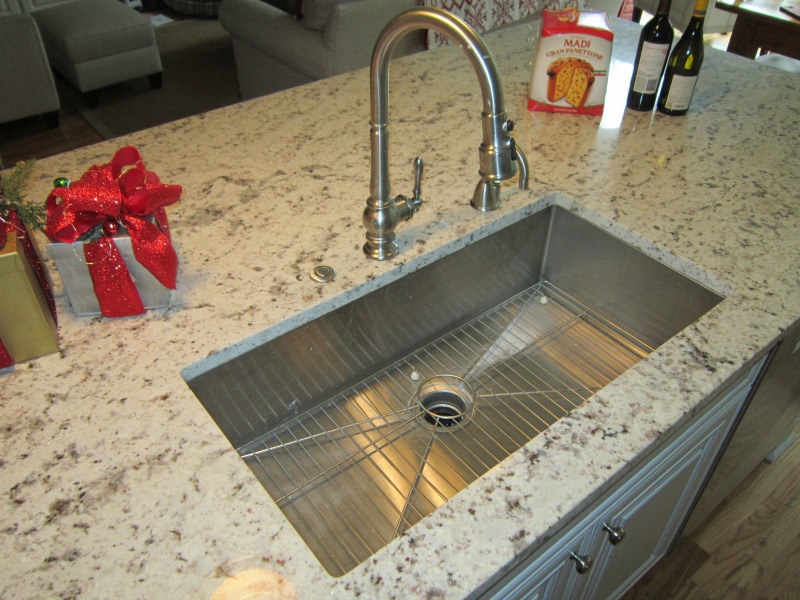 Selecting countertop material for your kitchen remodel is an important task. And with so many options on the market, it can be difficult to know where to begin. Listed below are some of the most popular kitchen countertop options and their qualities…
Quartz: engineered quartz countertops are quickly growing in popularity due to their non-porous surface. This makes these beautiful counters stain, scratch, heat, and impact resistant. Unlike granite, they do not need to be sealed.
Granite: consistently a top countertop choice for homeowners, granite is a natural material which allows for many unique variations. Granite counters are durable but spills must be wiped up quickly, or they can stain. Yearly sealing is recommended.
Laminate: this budget-friendly countertop option has come a long way in recent years. There are laminate varieties that closely mimic the look of natural stone, wood or even quartz at a fraction of the price. They are also a perfect fit for a retro kitchen style.
Wood: butcher block style wood countertops are highly heat resistant and quite sanitary. They must be properly sealed periodically and proved a warm, cottage style look. Wood counters pair well with other types like quartz or granite to create a farmhouse look.
Marble: a high-end looking countertop material makes marble highly sought after. It is a porous material and will require maintenance. Marble has recently received a spike in popularity, especially Carrera and Calacatta varieties.
Stainless Steel: the look of a commercial kitchen, clean and stark, is achievable with stainless steel countertops. This modern looking material is easy to clean. Bacteria cannot build up on steel providing the most hygienic countertop option available on the market.
Concrete: a very-customizable countertop choice, concrete is durable, modern looking and thick. You can choose the texture and stain color to match your preferred style.
Soapstone: a natural stone surface that does not require sealing but can be spruced up with mineral oil. It comes in a wide variety of gray tones and is highly stain and bacteria resistant.
Other Countertop Types: the kitchen market is full of potential countertop material options. Included on the list is recycled material, glass, travertine, tile and many more.
Hire a Kitchen Remodeling Expert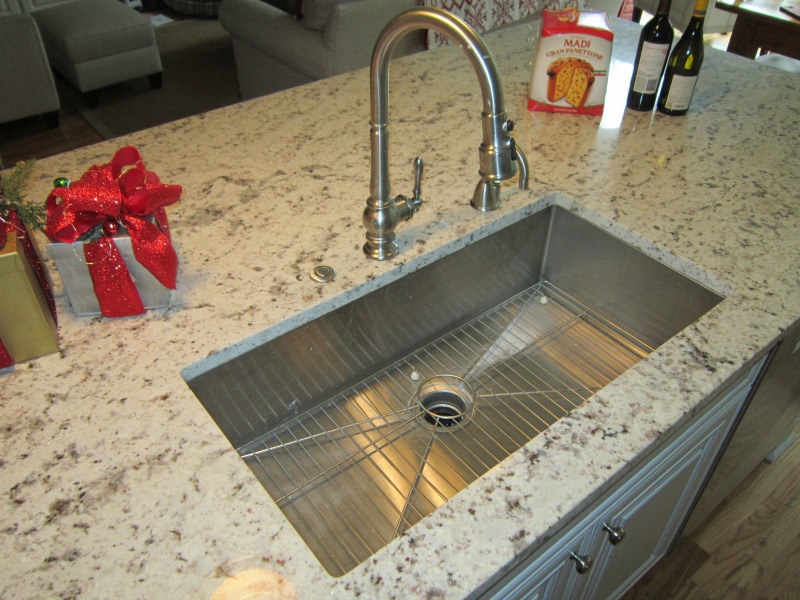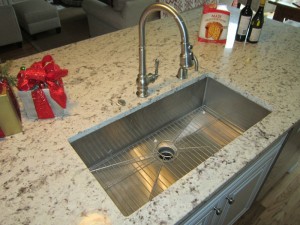 With so many choices available, people looking to remodel their kitchen can become quickly overwhelmed. It's a significant purchase and a choice you will most likely have to live with for years. There is also a budget to consider. The experts at ContractorMen in Dawsonville, GA are ready and able to help with your kitchen remodeling project. They can guide you through the process of selecting the right countertops for your home that will work with your cooking style, your needs, and your budget. In addition, they can create the kitchen of your dreams. They are a turnkey construction company that can handle every aspect of a remodeling job as well as any issues that may arise. Contact ContractorMen online or call (404) 801-5656 today for a company you can trust. And when you have someone working in your home, you want to be able to trust them.
https://contractormen.com/wp-content/uploads/2019/03/sink-1.jpg
600
800
Renee Huepper
https://contractormen.com/wp-content/uploads/2017/05/logo3-2.png
Renee Huepper
2018-07-12 11:46:16
2020-01-11 09:23:01
Kitchen Remodeling Tips – Countertop Options