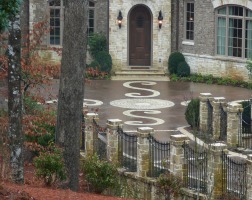 Your home is important. Not only do you pay a lot of money for it every month, but have you put a good deal of work into maintaining and improving it over the years. So when it comes time to hire a professional to remodel or add on to it, it's essential you find the right contractor. There are many contractors looking to earn your business, saying all the right things and making grand promises. Now is the time to do your homework on any contractor that is providing you with a bid. Yeah, no one likes homework, but when it comes to something this important, it's worth the effort.
Licensed General Contractor vs. the other guys
Some businesses will promise to remodel your home in a turnkey fashion. Meaning they can do it all from breaking ground, moving or adding plumbing and electrical wiring, framing, drywall, windows and doors, painting and all the finishings. The truth may be that they are not a licensed general contractor. Some of these companies may not be able to pull permits or other legal requirements leaving you open to issues down the road with your city or county.
A licensed general contractor has been approved to handle all aspects of your remodeling job. They can and should handle all city and county permit requirements. But the most important point is that you need to ask. Ask about permit requirements. Many companies rely on the fact that most homeowners don't know enough to ask the right questions.
General Contractors with Knowledge and Experience
General contractors have the experience and overall knowledge base to give you direction and guidance for the complete remodeling job. They should listen to what you want and offer real solutions. A kitchen and bath remodeling company is not going to know what is best for a retaining wall installation. Be sure to research the general contractors you are considering. Ask for references. Look on Houzz, their website and social media to get a feel for the work they do. Read their reviews. These people will be in your home on a daily basis for a significant amount of time. And, you are investing in probably your biggest asset, your home.
Northern Metro Atlanta General Contractors
ContractorMen in Dawsonville, GA wants to earn your remodeling business. They welcome you to visit their website and gallery to see their previous work. They encourage you to read their reviews on Houzz and follow them on Facebook. Call (404) 801-5656 to discuss your remodeling needs with ContractorMen, a licensed general contractor that is truly turnkey. All aspects of your job will be done with the best quality materials and workmanship, all with design in mind. Invest in your home with ContractorMen and be happy with the results.
https://contractormen.com/wp-content/uploads/2018/03/General-Contractors-Contractormen-Cumming-GA.jpg
200
252
Renee Huepper
https://contractormen.com/wp-content/uploads/2017/05/logo3-2.png
Renee Huepper
2018-03-26 12:00:02
2020-01-11 09:24:52
Hire a Licensed General Contractor for your Home Remodel