There are many homeowners out there with the expertise and ability to accomplish home projects on their own. Some enjoy the work and take pride in the final project. We call these folks DIY'ers. There's nothing wrong with DIY, but some projects are better left to professionals. Most homes (actually all) have surprises lurking behind the walls, under the floors, or in the attic or crawlspace. These surprises can often create major challenges for folks that aren't experts. In addition, some jobs are dangerous or require real-world experience and knowledge.

Home Remodeling Projects better left to the Experts
When considering a home remodeling project, here are a few jobs where hiring a professional would be a wise choice.

Roofing – Not only can roofing be dangerous, but it is also physically demanding. Roofing materials must be installed correctly as the roof is the first line of defense your home has from the elements. Improper installation can also lead to leaks that can be costly to repair.
Demolition – Although demo day looks like a lot of fun, it can be dangerous. Those that are not experts can inadvertently cause additional damage by mistake, increasing the cost of the overall project. Removing walls that are load bearing can be disastrous.
Plumbing – When it comes to avoiding water gushing through your home, causing extensive damage in its wake, hiring a professional for plumbing issues is a no brainer.
Electrical – Technical training is necessary when dealing with electricity. Not only is live electricity dangerous to the individual working on it, but doing things incorrectly can lead to a fire.
Keep in mind too, any mechanicals such plumbing, electrical and HVAC typically require a licensed service technician and any time structural alterations are performed a building permit is required.

Hire a General Contractor for Your Remodel
Experience and knowledge are so important when it comes to remodeling your home. Sure, some projects seem simple enough to do on your own, but many times DIY'ers complete part the project then run into an issue they can't overcome. Sometimes this leads to a contractor having to undo mistakes and start from scratch.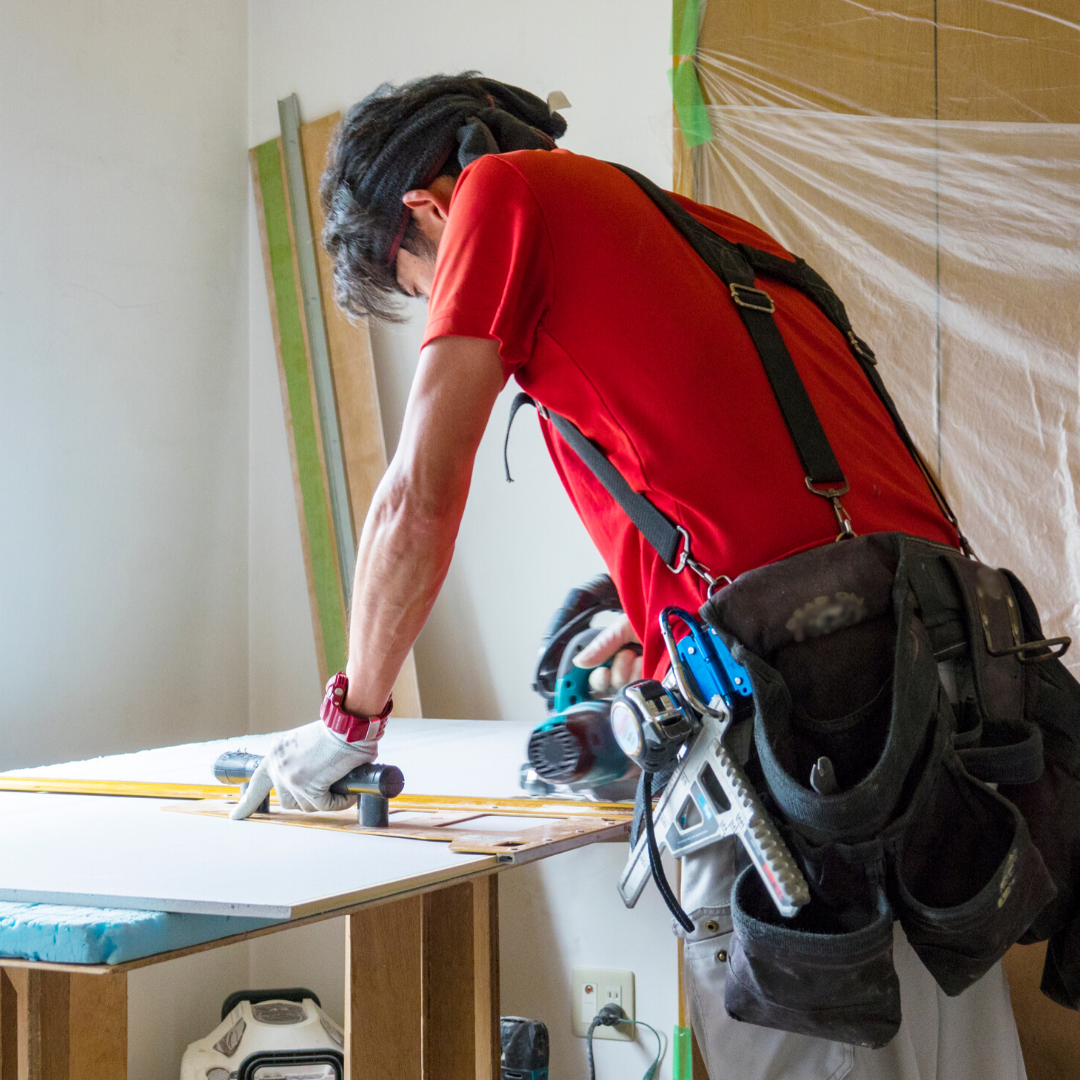 As noted above, many tasks can be dangerous. Asbestos is something that is very dangerous in older homes and is known to cause cancer. Any home built before 1978 should be suspected of having some asbestos and homes as young as 1950 can contain it in the insluation. Contractors have the knowledge to determine if potential asbestos is present in a home. Asbestos can be lurking in floors, walls, siding, ceilings, and insulation. Recognizing and testing for potential asbestos is best left to the experts. Professional abatement specialists should do the removal.
ContractorMen is your North GA General Contractor
Serving the north metro and suburban Atlanta area, ContractorMen has the expertise and experience to tackle all aspects of your home remodeling project. They have been in the industry for over 37 years. They can handle all the remodeling jobs listed above as well as HVAC, masonry, carpentry, windows, framing, flooring, and everything needed to complete your project fully. As a general contractor ContractorMen will complete your remodel turn-key. Check out ContractorMen on Houzz for reviews from real customers. Browse their gallery of previous projects and give them a call at (404) 801-5656 for an estimate on your next home remodeling project. You won't have to worry about a thing!
https://contractormen.com/wp-content/uploads/2020/02/Untitled-design-6.png
1080
1080
Renee Huepper
https://contractormen.com/wp-content/uploads/2017/05/logo3-2.png
Renee Huepper
2020-02-08 14:37:00
2020-02-07 09:21:00
When to use a General Contractor for Home Remodeling Projects